If you have Manager permissions, you can access the Builder application from your Administrative Tools. The Builder application is where you create, update, and manage your dealer location's operations.
To get to your Administrative Tools, click Admin from the top menu bar. Then click Manage Your Operations to open Builder in a new browser.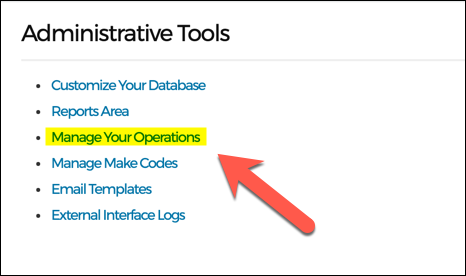 Information on using Builder coming soon.