When an admin gives you access to the Builder application, you'll receive an email from donotreply@decisiv.net with the subject Invitation Instructions and instructions on how to reset your password.
NOTE: You have 24 hours to confirm your account or the link will expire. If your link expires, ask your admin for a new one.
Click the link in the email to open Builder, and you'll be prompted to enter a new password for your account.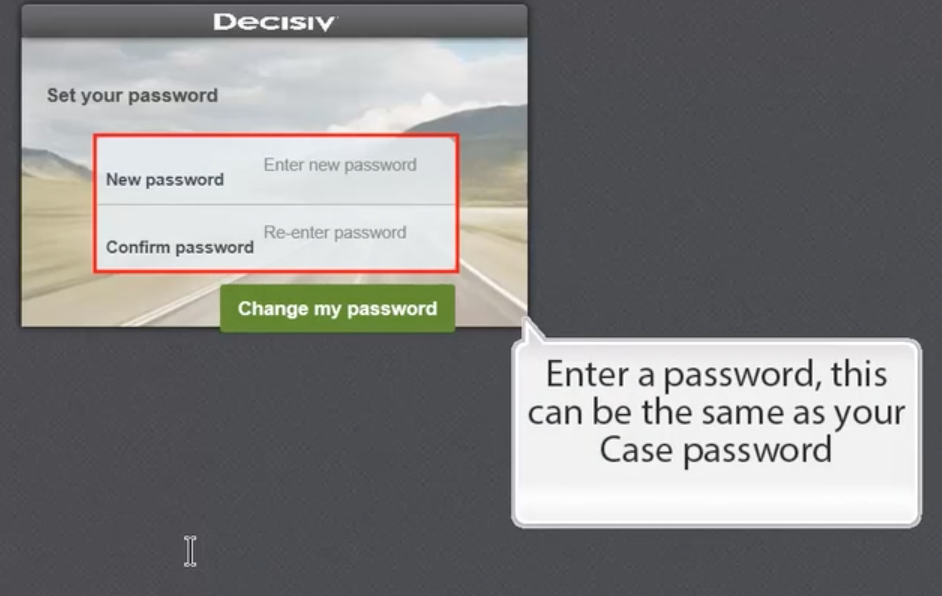 Once logged in, you can access your profile and change password by clicking your email address at the top of the left menu bar.