This release focuses on issue fixes and improving usability for Service Providers.
Service Providers
Improved French Translation Enhancements for Estimate PDFs
With this release, we've updated the vocabulary used when the system translates estimate PDFs, making our translations more accurate and meaningful. This will help ease communications for those users who speak French or do business with those who do.
Additionally, we continue to improve the user experience for users by fully translating the system-generated notes found in the Notes section of translated estimate PDFs. Now, when a user receives a translated estimate PDF, they'll have the confidence to know that the notes listed are as accurate as possible.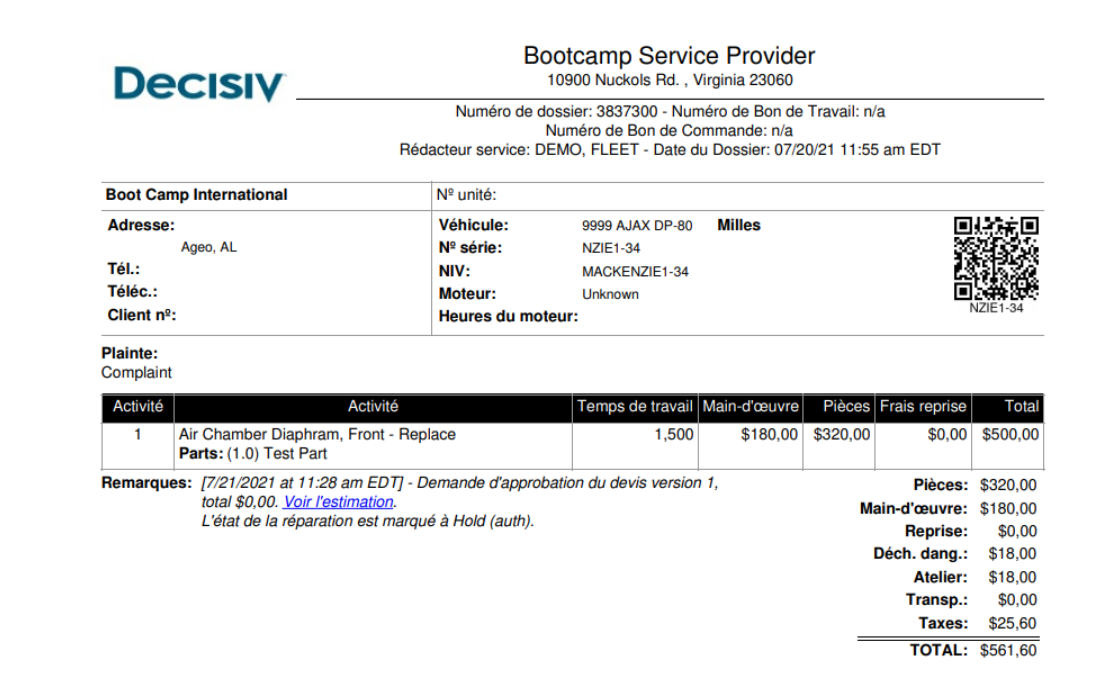 See also: French Translation Enhancements for Case
Added Mobile Check-In Enhancements
We've made some exciting changes for our Mobile Check-In users by adding the ability to capture the workflow and timestamps of an operation. Users can now start, stop, assign, and complete Operations on Mobile Check-In, allowing them to document each change in operation status along the way.
Additionally, these status updates are viewable on the Operation Workflow page for Web users only, giving them access to vital information and improving their overall user experience.