Our company is committed to making our application easily accessible to all individuals and consistent across all browsers and platforms we support. To maximize our ability to fully test and validate our application to meet the needs of the greatest number of our users across browsers, we implemented the following browser support policies.
We regularly gather data and verify it with supplemental data sources to determine which browsers are eligible for support and if any changes are needed to our policies. Only browsers that regularly receive security updates and are developed to comply with the W3C guidelines and specifications are considered for support. If any changes are made, users will be notified within the application.
Supported Browsers
Recommended
The following browsers are fully supported and tested with each release. If you are not currently using one of these browsers, you can download them for free here: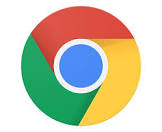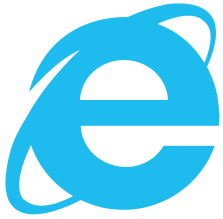 Supported but Not Recommended
This browser is known to work but is not fully tested with each release:
We do not attempt to resolve problems with any other browser than those listed above.
NOTE: If you have disabled cookies or JavaScript on your device, some services may not work as expected.
Mobile, Tablet, and Desktop Devices
Some of our applications will work on both mobile and desktop devices. Others were designed to work only on desktop devices, so they may have impaired usability on mobile devices. As the shift toward mobile service coordination continues, our newer applications are specifically designed to adapt to different screen sizes and support touch interfaces as well as keyboard and mouse.
Minimum Screen Resolutions
The minimum screen resolutions for desktop and mobile devices are:
Desktop:

1024x768px
Mobile:

320x480px (portrait mode)

or

480x320px (landscape mode)
Development Principles and Web Standards
We attempt to minimize browser-support related issues by following three best practices:
Develop websites and applications using W3C web standards and according to our Accessibility Policy
Avoid technologies that are only supported by certain browser types (e.g., ActiveX)
Avoid programming implementations that are only supported by certain browser types (e.g., CSS extensions)
Resolving Browser Issues
If you are experiencing a problem using one of the supported browsers, please contact Decisiv Support at support@decisiv.com.
If you are experiencing a problem on an unsupported browser, the issue might be resolved by moving to a supported browser.